"Sport Impact specialises in curriculum development, staff training and lesson quality assurance. Our curriculum support team are all experienced, qualified teachers. " 
Alan Watkinson
Partnership Director
Alan taught PE and History for 17 years in secondary schools. During this time he was also a Head of Year and a Gifted and Talented Coordinator. He became Partnership Development Manager of Isleworth and Syon's School Sport Partnership (I and S SSP) in 2007. I and S SSP evolved into Sport Impact in 2011 and he has led the organisation throughout.  Alan is also a Senior Tutor for the Youth Sport Trust Learning Academy, a primary school governor and Chair of Generations Active BFH an innovative initiative in partnership with Laureas, Nike and the GLA that works to meet community physical activity needs  in the Bedfont, Hanworth and Feltham area.
Physical Education had a huge impact on Alan's development personally and he has witnessed how effective a tool it can be in changing young people's life for the better.
Alan is particularly proud to lead a team of highly professional and dedicated, teaching and coaching staff who support schools and their teachers as well as providing high quality competition and physical activity opportunities appropriate for all young people in Hounslow and beyond.
At the end of the Sport Impact day Alan enjoys running and exercise and being with family.
Alan was fortunate to be involved in mentoring Mo Farah from an early age and particularly admires the way he utilised hard work to achieve spectacularly impressive goals.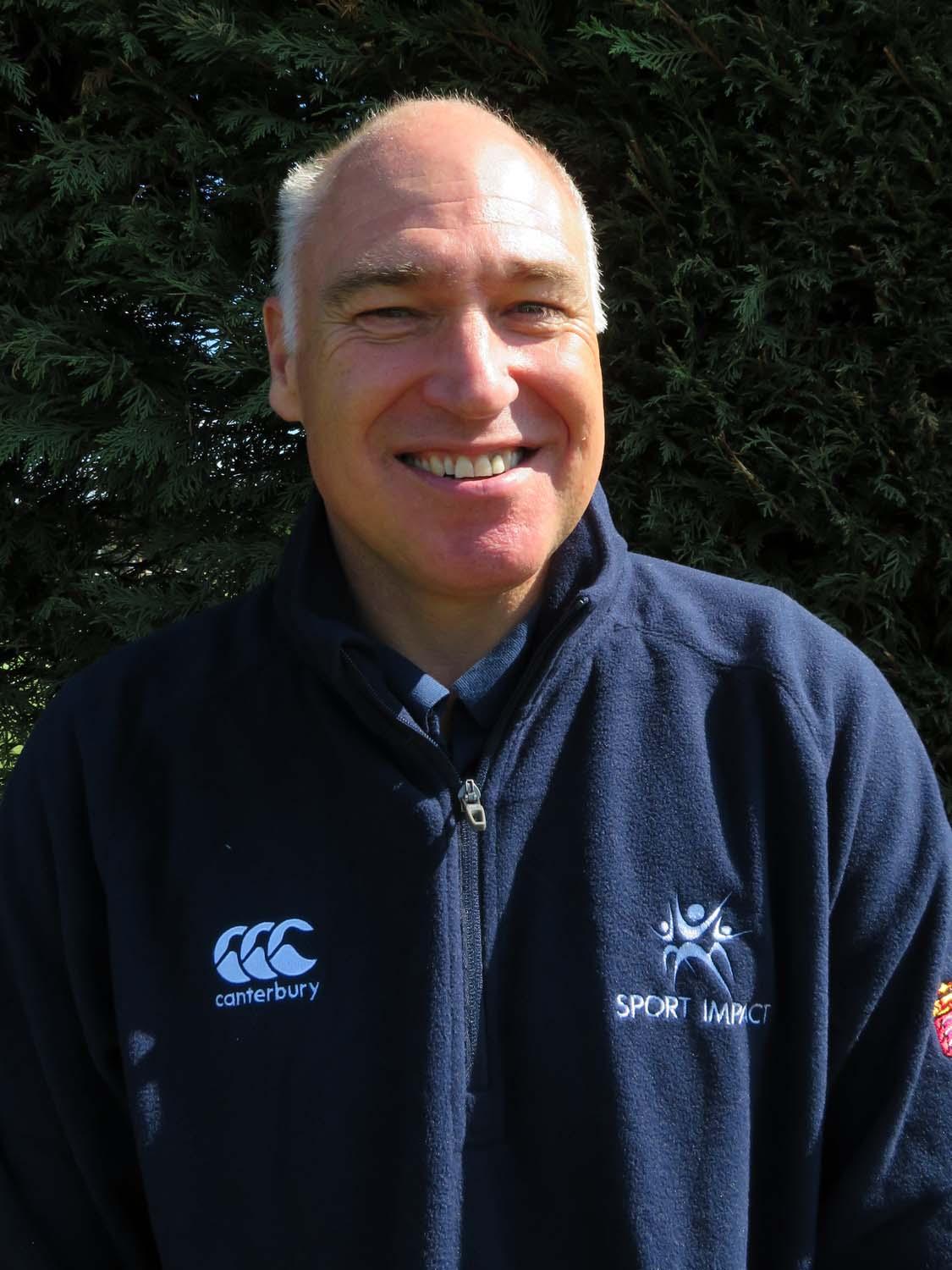 Clare King
Physical Education and School Sport Specialist
Clare brings fantastic experience as a Physical Education teacher and PE and School Sport Specialist with 18 years of experience teaching in Primary, Secondary, further and higher education.
Clare cannot emphasise enough the importance of high quality physical education in maximising the well being and potential of children and ensuring lifelong participation in physical activity.  Her motivation to move to Sport Impact in 2014, was her belief that all children deserve high quality physical education from the moment they start school. Clare believes that the benefits of this can develop the whole child and enhance confidence and learning across the whole curriculum. Clare lives by the mantra that all children deserve to have a positive connection to movement.
With experience of mentoring teachers throughout her career, Clare loves working collaboratively with other people and prides herself on building effective and supportive relationships that allow teachers to build their confidence and thrive.  She is keen to share her passion for, and knowledge of, Physical Education and movement with the people she works with.
Clare has competed in athletics and cross country for many years.  She accepts that she has slowed down, but still loves to get outside for a jog and catch up with friends.  For relaxation Clare loves spending time outdoors with her family, playing football with her daughter, swimming, cycling and when the day is done, sleeping.  Clare really does embrace the work, rest and play ethos!   
Clare grew up when Paula Radcliffe was one of the top female long distance runners. She inspired Clare with her grit and determination, she never gave up. Clare doesn't admit this to a lot of people, but she named her daughter after Paula's daughter Isla.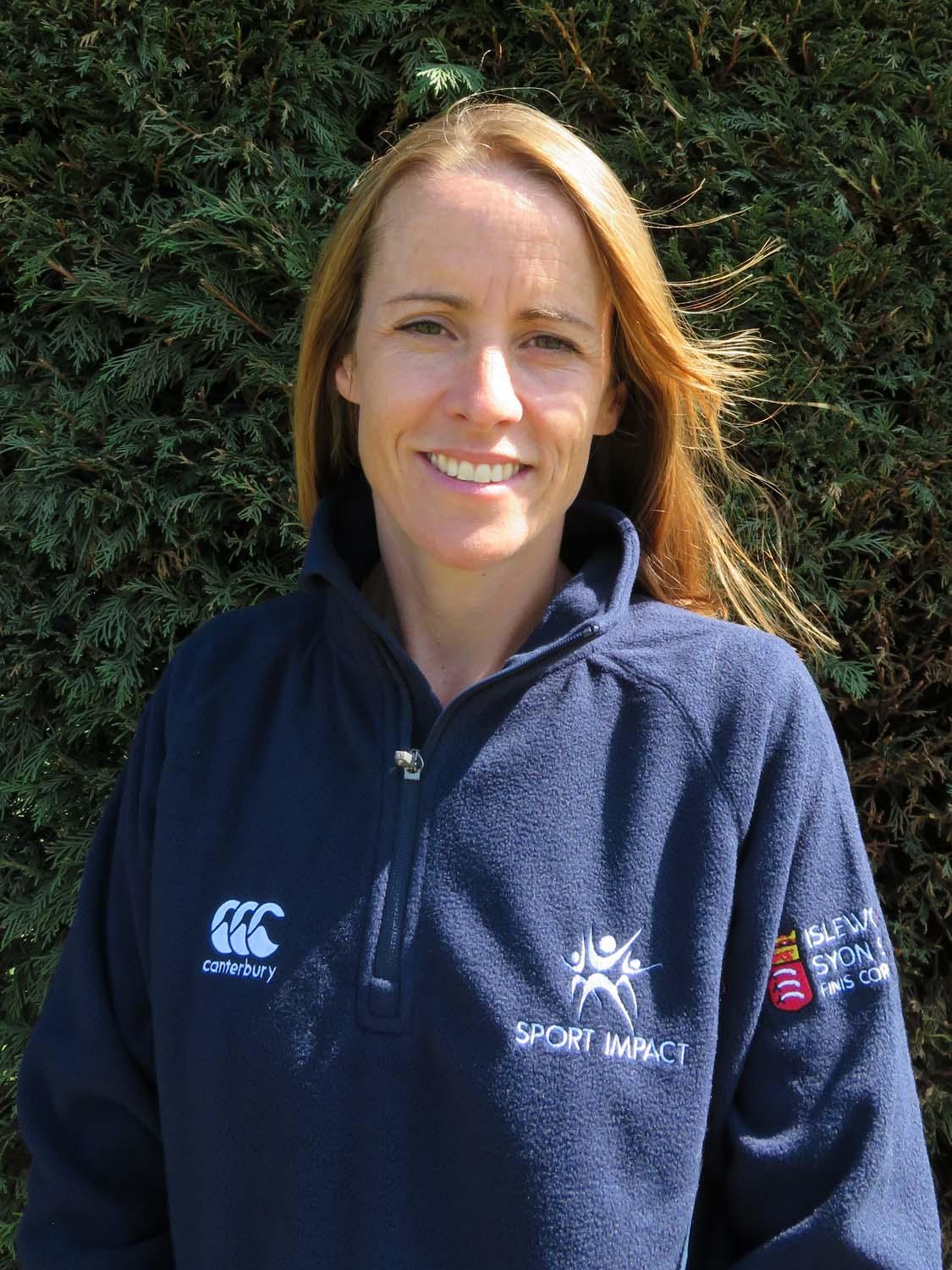 Carolyn Evans
Physical Education and School Sport Specialist
Joining Sport Impact in 2015, Carolyn brings over 23 years of experience in the Primary, Secondary, Further and Higher Education sectors. In her previous employment at Richmond Upon Thames College, Carolyn's compassionate and understanding disposition, made her perfect for the additional role of mentoring new staff in the department as well as being course leader for BTec Sports Science and A Level Physical Education. In 2015-2017, alongside her role at Sport Impact, Carolyn was a visiting lecturer at St Mary's University delivering the Primary PE module for the PGCE and undergraduate Primary ITT and Physical and Sport Education degree courses.
Carolyn is certain that securing a love for physical activity and sport in children from an early age is paramount for future health. She believes that children should be allowed to be expressive and creative, whilst developing physical and social skills and that Physical Education and sport is a perfect springboard for this.
Carolyn gains immense satisfaction from helping and supporting people achieve what they didn't feel they were capable of achieving.  
Confirming her own beliefs, competitive sport and exercising for fun have always been a part of Carolyn's life, but do not be fooled by Carolyn's gentle manner, underneath lies a very determined lady.  She has played rugby for South East England and more recently taken part in sprint triathlons. In addition to playing rugby, Carolyn was an accomplished tennis and netball player.
In 2015, Carolyn completed a 120 mile bike ride cycling through the night and in 2018 led a team of walkers who walked a half marathon also through the night raising £28 000 for cancer charities. Carolyn achieved a lifetime goal in 2020 by climbing to the summit of Mount Snowdon.
More recently, Carolyn has discovered paddle boarding, started practising Yoga and enjoys taking part in functional training sessions (when the body allows!). She is especially interested in the new dimension this brings to understanding body management and how our mental well-being is as important as our physical well-being. Despite all of Carolyn's sporting exploits, her most memorable moment so far was running the London Marathon with her Dad and racing a 'camel' to the finish line!  Certainly Carolyn and her family have a love of physical activity running through their veins!
Carolyn's love for sport and physical activity started at a young age with her family supporting and inspiring her to try lots of different physical activities. She has passed this passion for sport on to her children with her daughter competing in gymnastics at national level, her son playing county rugby and the whole family climbing Snowdon together.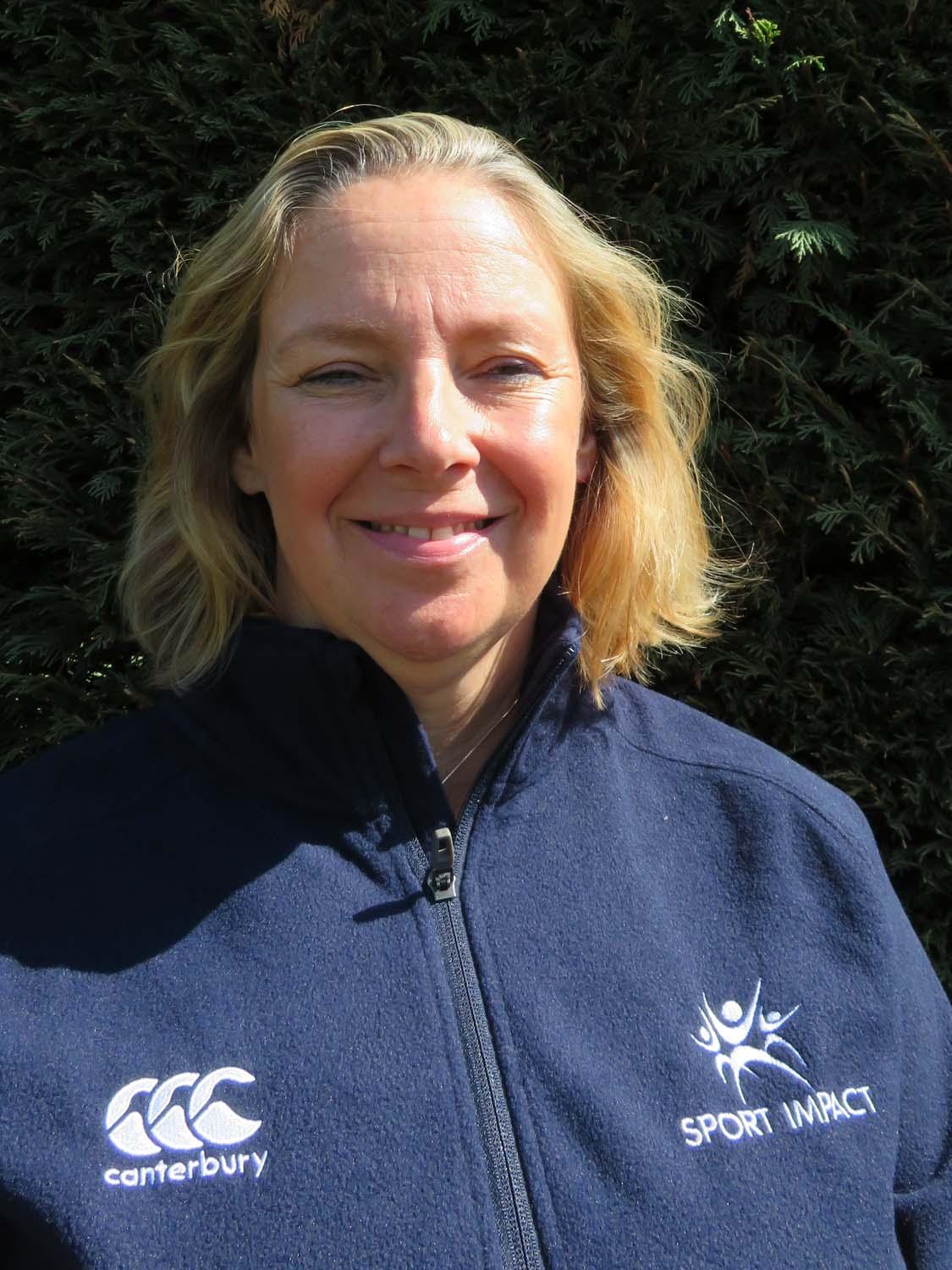 Peter Whitfield
Physical Education and School Sport Specialist
Peter has nearly 20 years experience in teaching or mentoring of PE. He believes PE is for everyone and its value is often understated.
Peters proudest moment as a teacher was in a pastoral role seeing his tutees develop from entering the school at age 11 to their results day in year 11 achieving everything that they wanted.
Away from Sport Impact Pete is a keen golfer and member of his local golf club. He also enjoys playing the piano and guitar.
Peter's favourite sportsperson is Jonny Wilkinson for his work ethic and bringing home the William Webb Ellis trophy.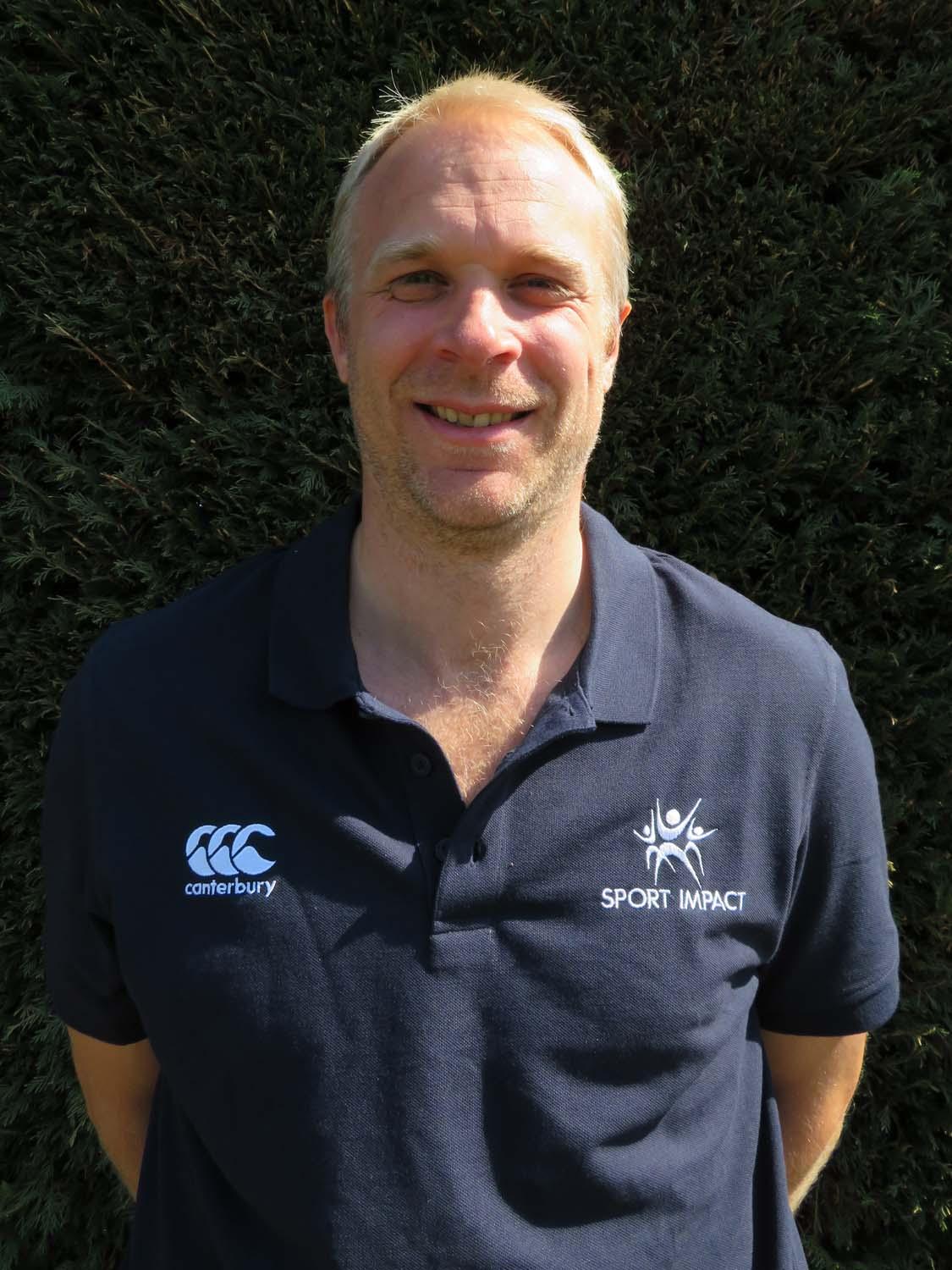 Juliet McNally
Physical Education and School Sport Specialist
Juliet has been teaching Physical Education for thirty years in the boroughs of Hounslow, Richmond, Wandsworth and Hillingdon, covering all the key stages as well as working at Brunel University as a Link Tutor with Year 4 and PGCE PE students and being Head of Year in a busy, secondary London comprehensive for seven years. Juliet brings huge experience to Sport Impact. It is though this diversity that Juliet's passion for an all-inclusive curriculum and a school sport programme that enthuses and includes children of all competencies emerged. She firmly believes that enthusiasm for sport and involvement in sport for life, originates in the early years of a child's education.
Juliet is so proud of the relationships she has forged with hundreds of pupils, helping to set them off on a healthy path by developing a love of activity, physical exercise and sport. She also enjoys supporting teachers, coaches and university students specialising in Physical Education, and in particular how they deliver this crucial subject to the next generation.
At the end of a Sport Impact day and as a parent Juliet plays "taxi-driver" to her sporty family and enjoys winding down with friends, family and two dogs.  She also loves running and is an avid skiing fan.
Juliet doesn't have one particular role model but hugely admires Michelle Obama. Not only for being the first African American First Lady, but for then using this powerful position to drive forward amazing initiatives such as anti-obesity in children, healthy meals for low level income students, tennis training for disadvantaged children and pushes for women to receive education all around the world. Along with being an accomplished lawyer, writer, fashion icon, as well as being super cool, Juliet thinks that Michelle Obama deserves huge respect.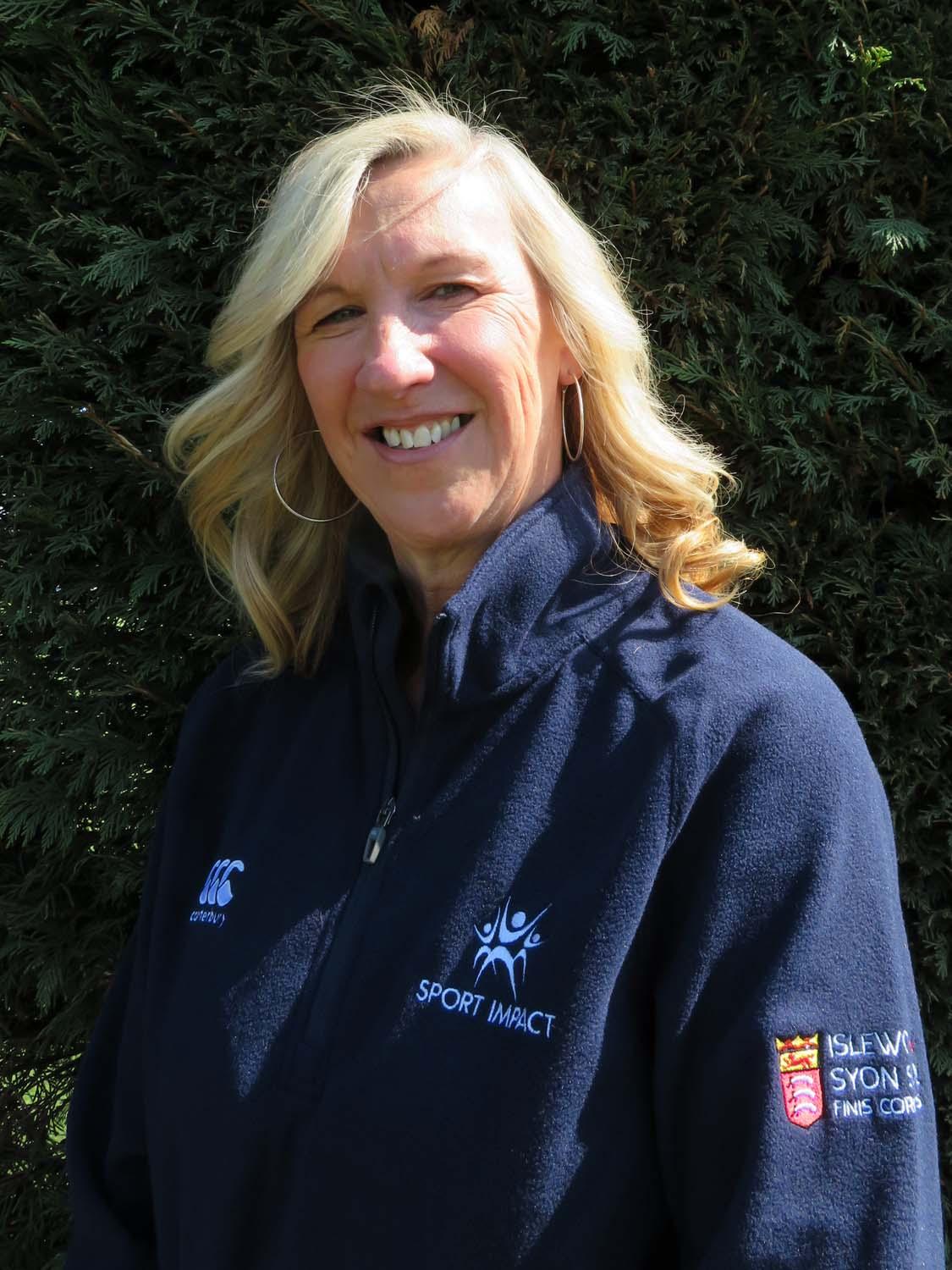 Matt Whitfield
Physical Education and School Sport Specialist
Matt has been teaching PE for 20 years and has been Head of PE at Salesians School, Chertsey and more recently at St. Richard Reynolds Catholic College in Twickenham. He is an experienced GCSE and A Level examiner and has been party leader for water sports and ski trips to France and Austria.
In 2005 Salesian School completed a historic Grand Slam of rugby championships when years 7-11 won every age group of the Surrey School Rugby competition. This is one of Matt's proudest moments.
Outside of work Matt enjoys playing golf and keeping fit at his local gym.
His favourite sportsperson is Jessica Ennis. The 2012 London Olympics was such a memorable event with so much British success and Jessica's performance on the first two days on the track, inspired the nation and millions of young people to be more active and have a go at activities they may not have tried before.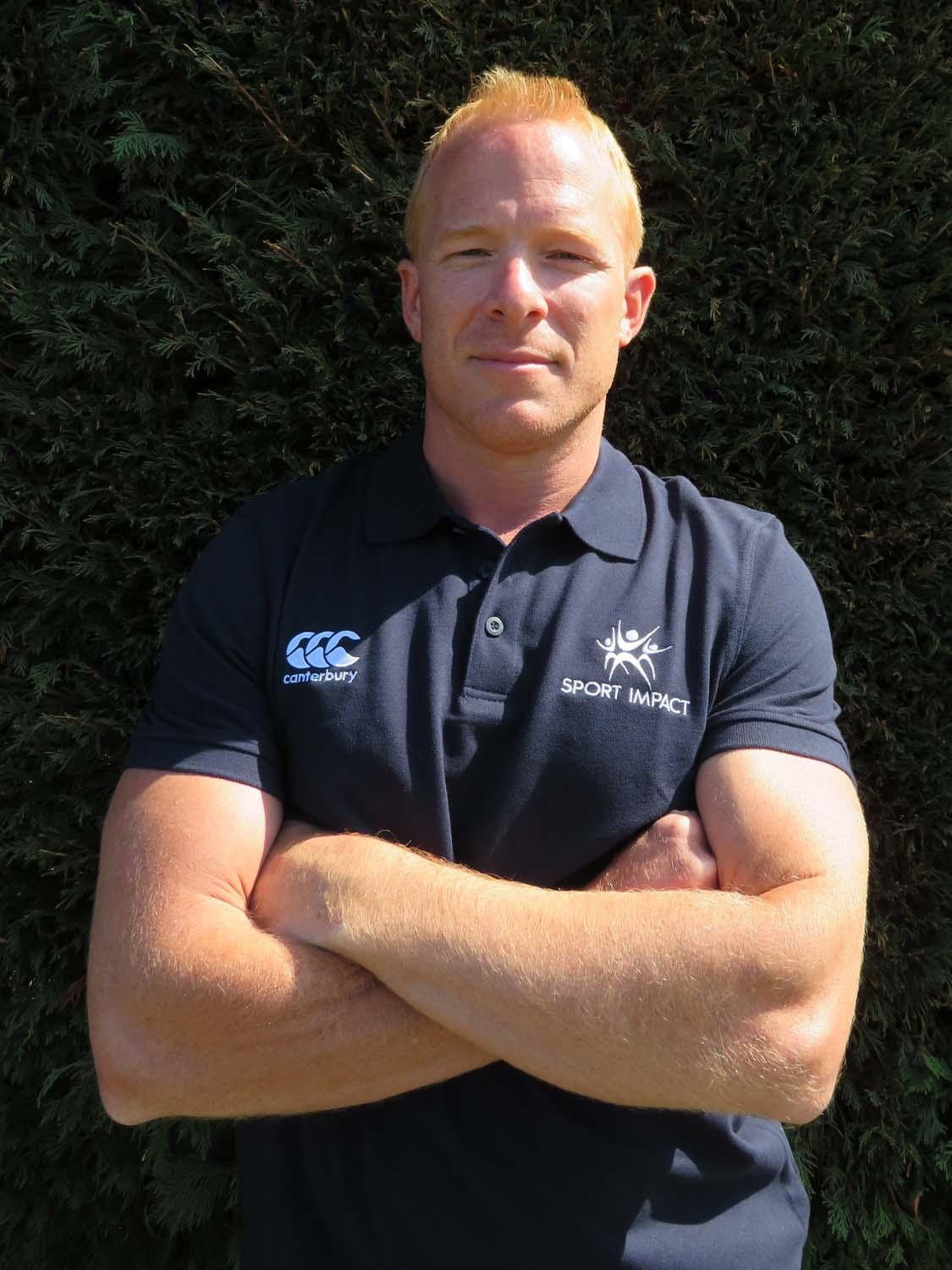 Angela Nangle
Physical Education and School Sport Specialist
Angela graduated from St Mary's University Twickenham with a BSc Hons degree in Sport Science and Education and Employment Studies in 2002 and then completed a PGCE in Education at the University of Southampton in 2003. She has over 17 years teaching experience and havs performed various sporting and teaching roles including School Sports co-ordinator, TOPs Trainer, Yoga tutor, Positive Play and Activate trainer and Partnership Development Manager for the Bishop Wand SSP.  Angela joined the Sport Impact team in 2018 and is currently working as a PE Co-ordinator at the Orchard Primary School. She is passionate about nurturing young people through high quality PE, school sport and positive play experiences to enhance wellbeing and enable lifelong participation.  
Angela is most proud of working with the Girls Active project to empower young girls to create and deliver fun engaging sporting activities for young people to promote lifelong friendships and participation. 
Outside of work, she enjoys playing most sports and has a keen interest in Athletics and Outdoor Activities. She has previously competed for her local Athletics club in Ireland at County and National level. She also enjoys spending time with her family watching her two young children playing and enjoying sport at the weekends. 
 Her favourite sportsperson is Sonia O' Sullivan as she is a fantastic female role model and inspired a generation to take up athletics and participate in sport.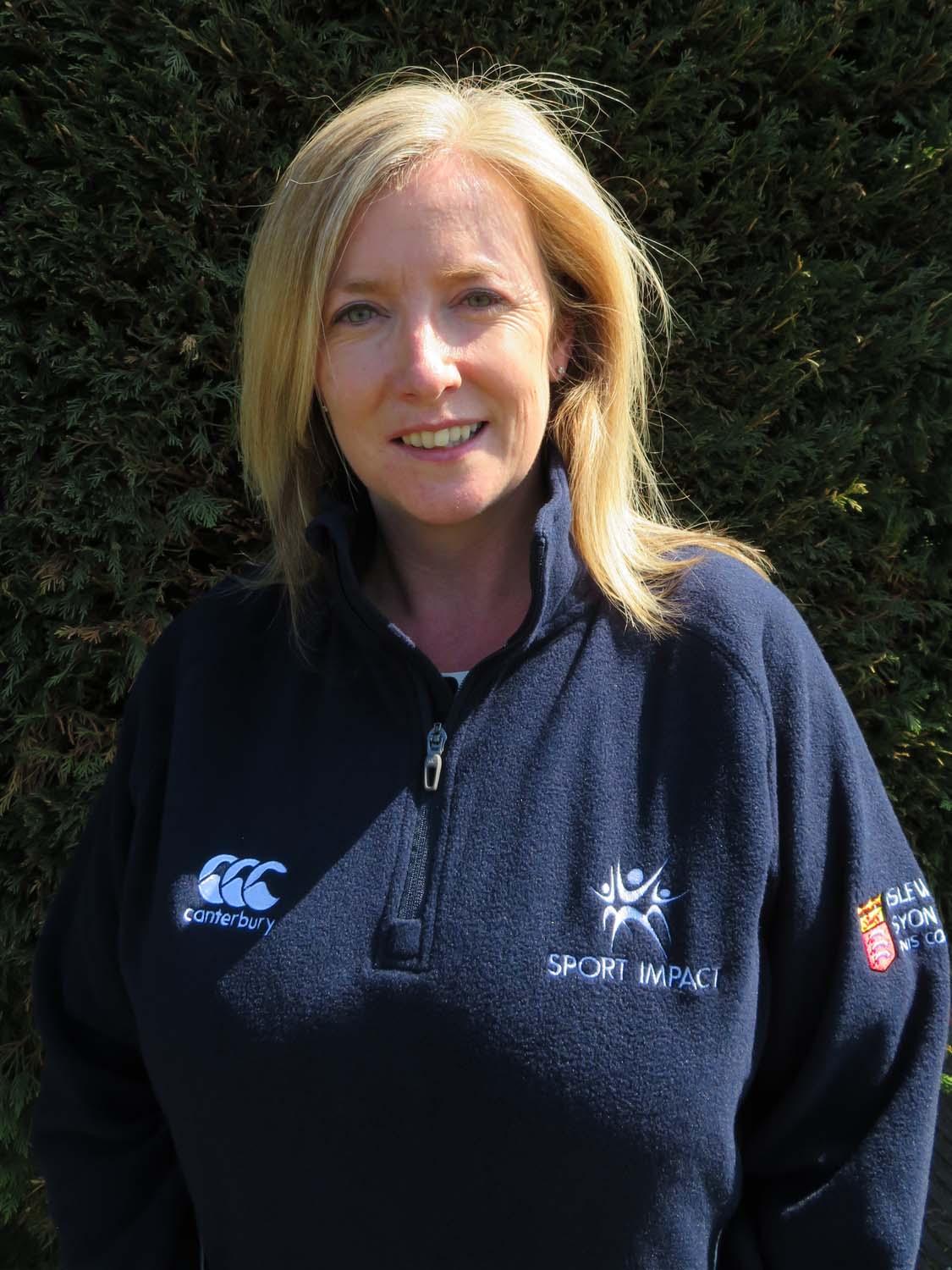 Iuri de Lima Baptista
School Games Organiser
Iuri has been working in sport for the last 14 years and has done everything from volunteering at schools to coaching at Academy level. He has run a sports coaching school for the last 6 years and been in his current role as SGO for the last 3 years. Iuri has been lucky enough to compete at national level in Athletics, so to be involved in helping as many young people experience high quality competition is something he is passionate about. PE has been a very important part of his life, and he believes the magic in sport is there for everyone to receive!
Iuri is most proud of successfully running a competition with over 500 children on attendance, and coaching over 100 players that play in the English academy system.
Outside of work Iuri loves to watch live sport, go to the gym, play football and go running.
Iuri's favourite sportsperson is Cristiano Ronaldo, his mentality and level of commitment has always resonated with him. Also, his work off the pitch speaks to him (regular blood donations, charity work and an ambassador for UNICEF). Also – he's Portuguese 😊 .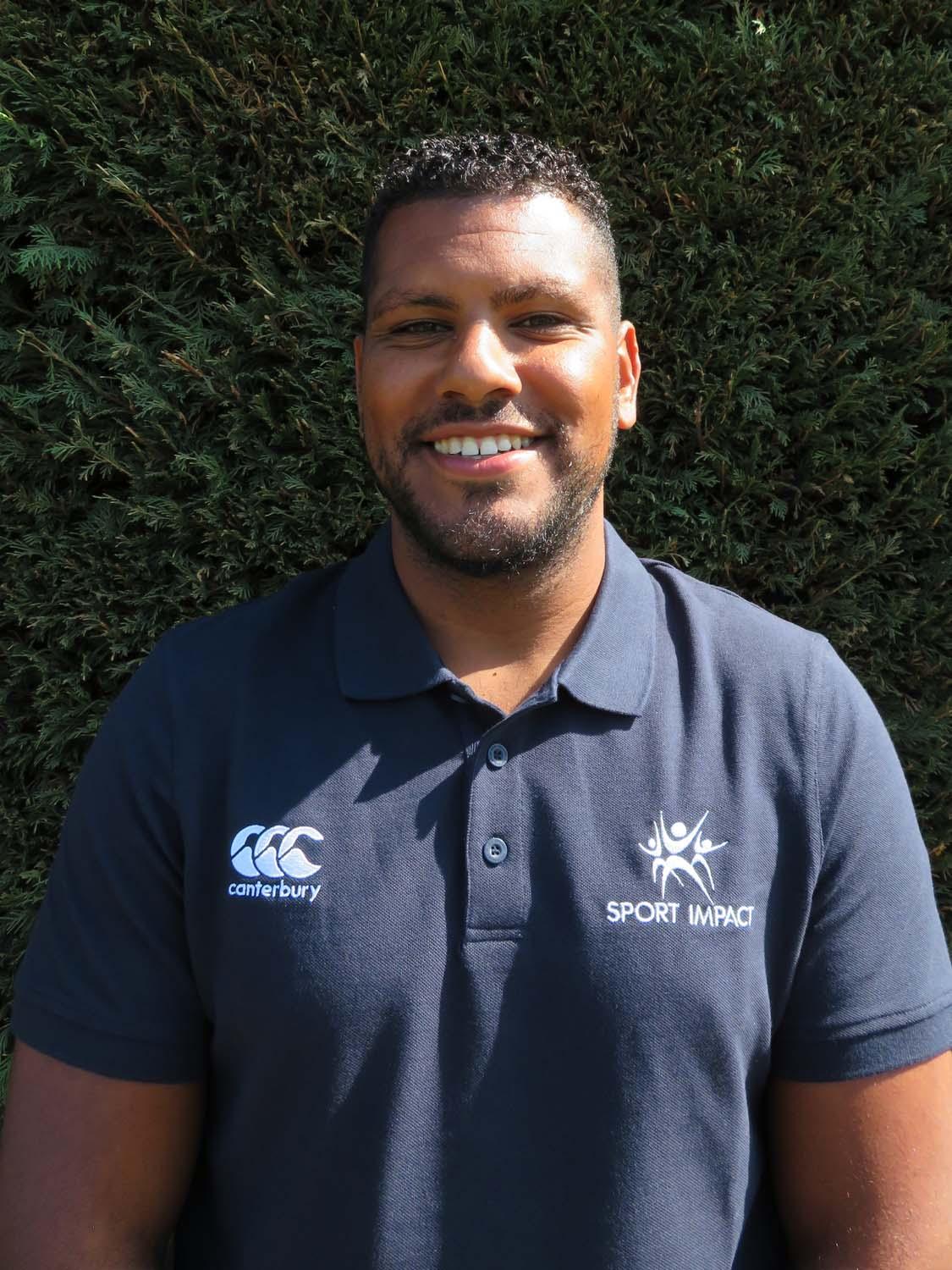 Yasmin Edwards
Administrator
Yasmin has been with Sport Impact for 4 years. She left school wanting to be a professional dancer. At the age of 17, she was working with two of the UK's leading hip-hop dance companies and has continued to do so whilst improving her skillset. Most recently, Yasmin trained in Los Angeles, California for 2 months with some of the dance industry's best. Yasmin has also been teaching dance for the past 6 years and thoroughly enjoys passing down her knowledge and watching her students grow. She believes a positive relationship with movement and physical activity is vital early in life.
Throughout her career Yasmin is most proud of performing at the UK's biggest dance house- Sadler's Wells in London. She remembers going to watch shows there as a child and so to be able to be on the stage performing at some of the World's biggest dance festivals was special.
When work and rehearsals are over, Yasmin likes to stay active. She workouts often to ensure she is in optimal shape. She has also recently picked up DJing which stems from her love of music and she has always loved to cook. She enjoys making meals for her family and getting their feedback- good or bad!
Her favourite sportsperson is WNBA basketball player Sue Bird. Yasmin is in awe of her 20 year (and counting!) career. For anyone to be able to compete at the highest level for that amount of time is very admirable. She also has a huge amount of respect for the WNBA league for all the work they do on and off the court advocating for social and racial justice.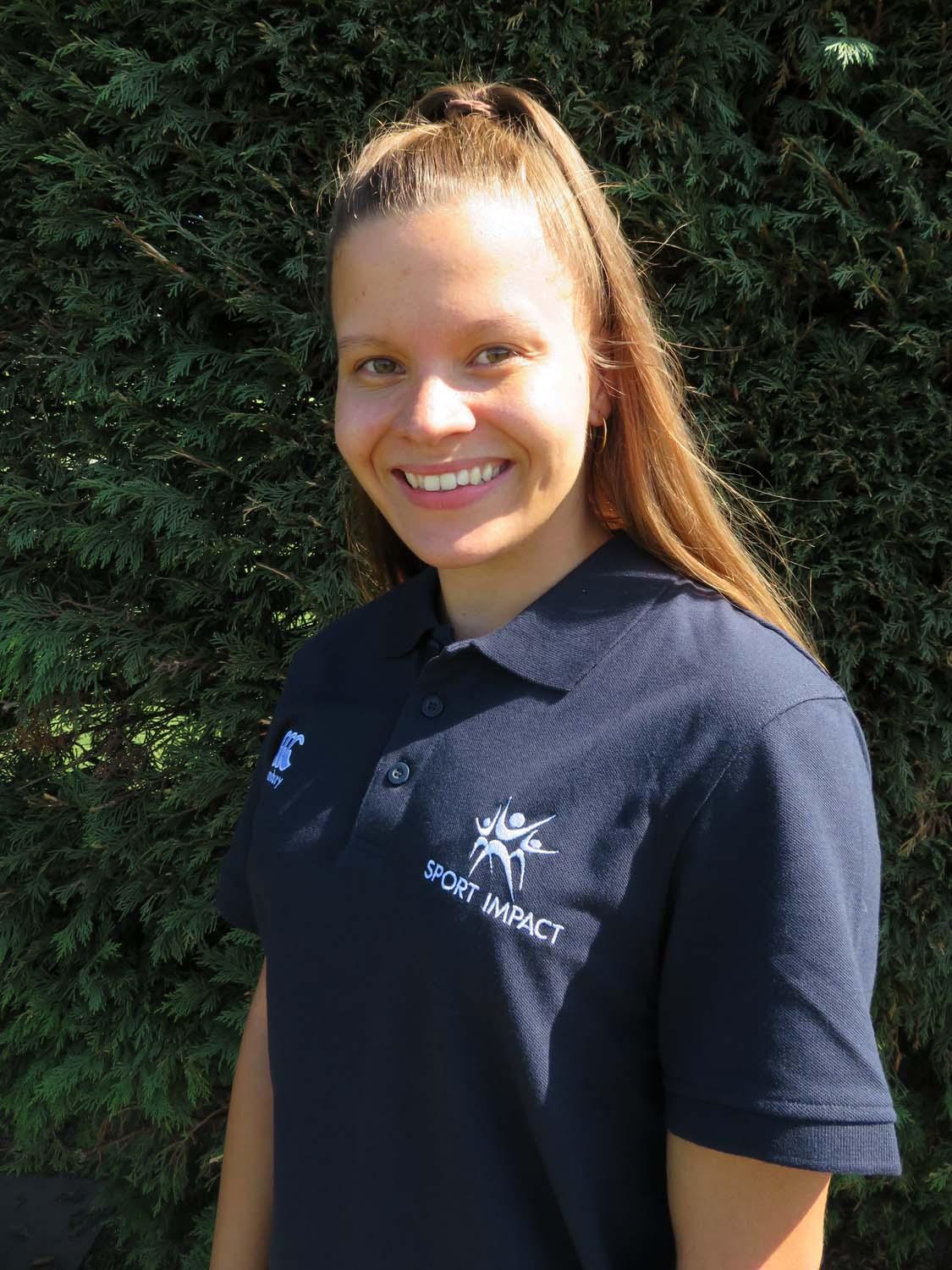 Conor Molyneaux
Community Coach
Out of University Conor started delivering football sessions with We Make Footballers, developing his skills as a coach. He then landed himself a job at a school doing before and after care clubs for kids. This ultimately led to the position he is in now- being a Community Coach for Sport Impact alongside partnerships with London Welsh & London Scottish. Three years into the job and he has loved every minute and looks forward to many more years 😊 .
Conor is most proud of developing great relationships with both staff and children. He is proud of the environment he has created whereby kids look forward to his sessions throughout the week.
Away from Sport Impact Conor can be found playing football or on the golf course!
His favourite sportsperson is Dennis Bergkamp – he has made difficult things look effortless.